KRAVET CANADA's Brenda Bradley stopped by today to show us their new fabric introductions for Spring. So we are dreaming up new window coverings, reupholstered chairs and toss pillows with these fresh patterns for you. Scroll down to see what's inspiring us today.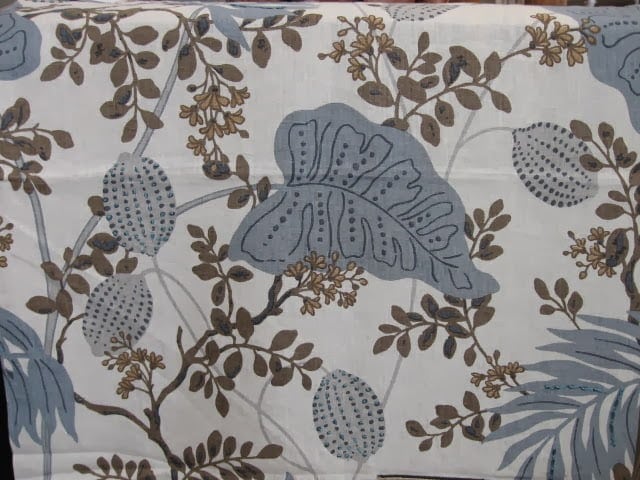 This fabric by Barclay Butera with soft shades of blue anchored with dark brown is a perfect mate with a brown leather sofa. It's a marrgiage of soft and feminine with masculine.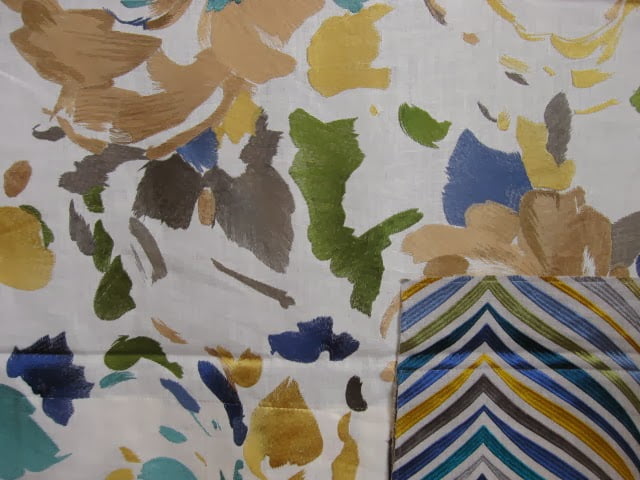 Are you after some colour? Add a dash of cheerfulness with this fabric for a roman shade or bench cushion.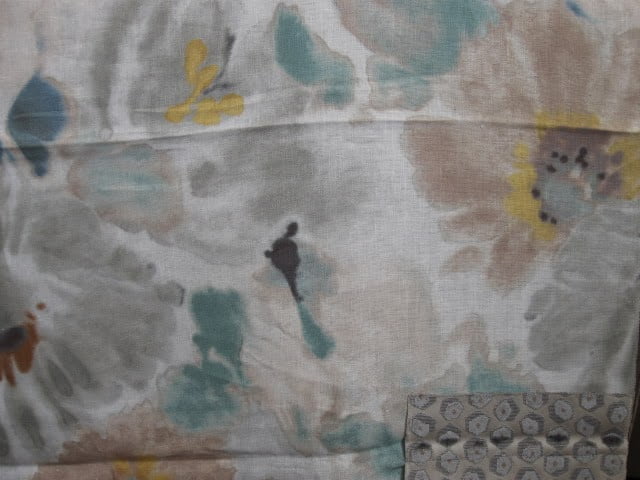 Blues, yellows and grey tones are all covered in this watercolour pattern by Kelly Wearstler.
Peggy's is contemplating on using this fabric on her kitchen/dining room windows.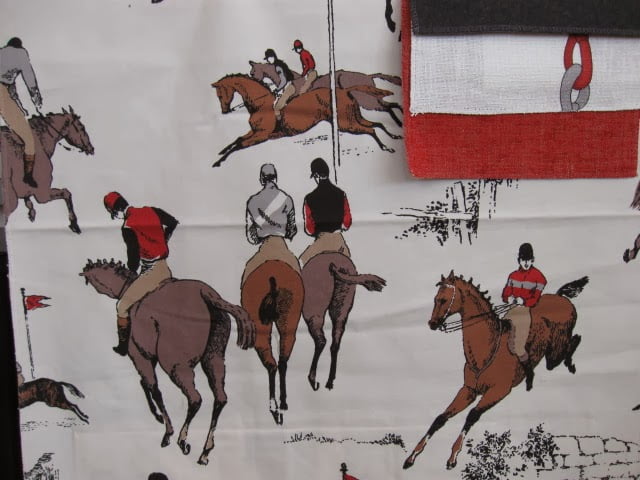 For the horseback rider. Although you can't see it on the photo, this fabric comes in three other colourways, one version with orange pops of colours. But the red is classic, isn't it.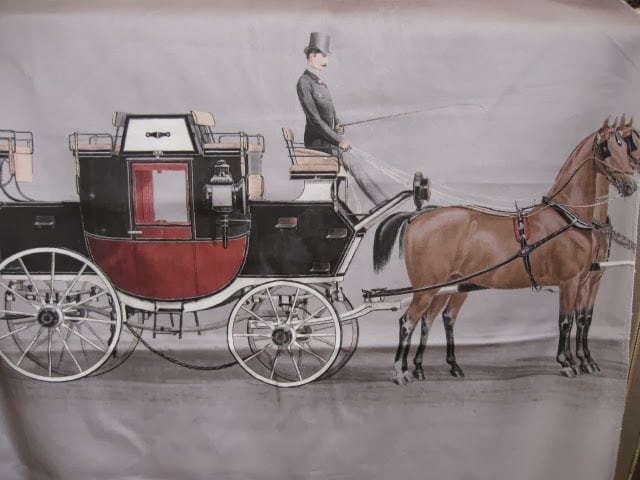 This fabric had us oooing and aahing, even though none of us are horseback riders or members of the royal family.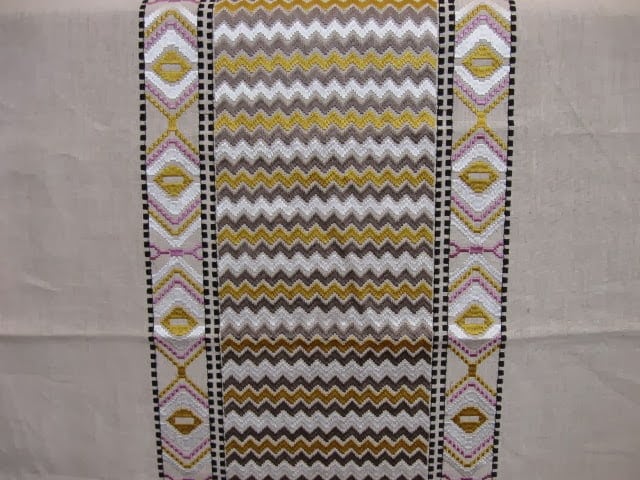 This beautifully detailed fabric would make a perfect toss pillow or roman shade with the pattern running down the middle.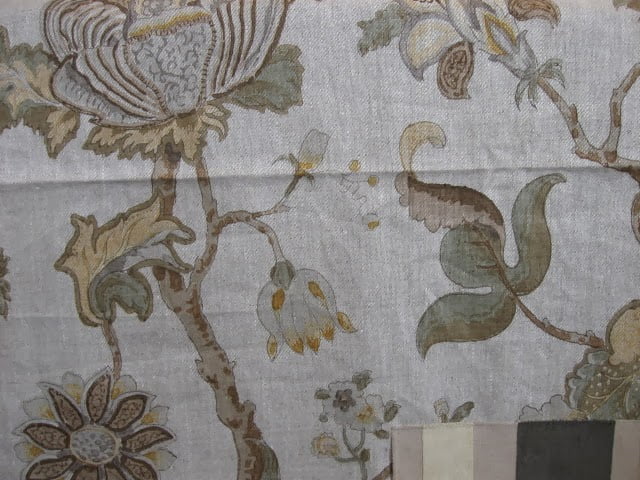 A classic pattern scaled to greatness, perfect for tall windows. Beautifully coloured with soft hues and grey undertones, we simply love it!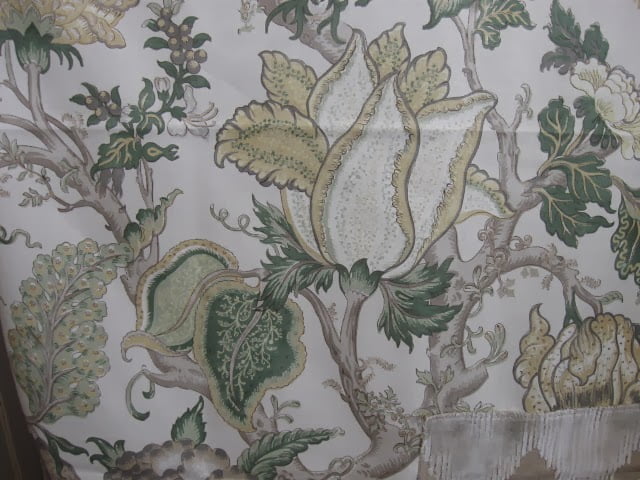 This take on the tree of life pattern with lovely yellows, greens and greys was love at first sight.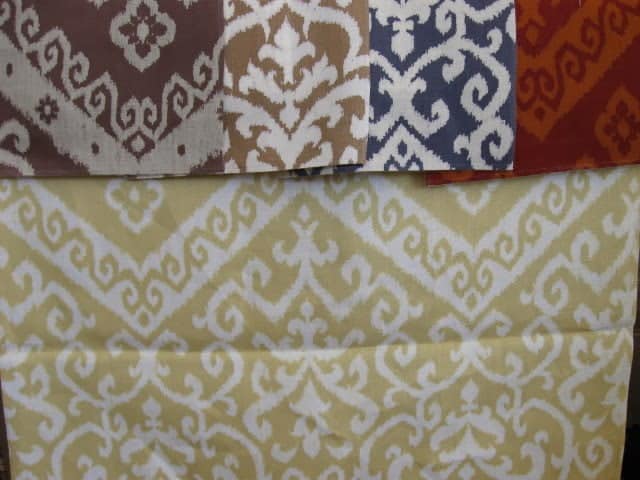 Barclay Butera has come out with a new fabric collection, we were quite taken with the new direction he has taken.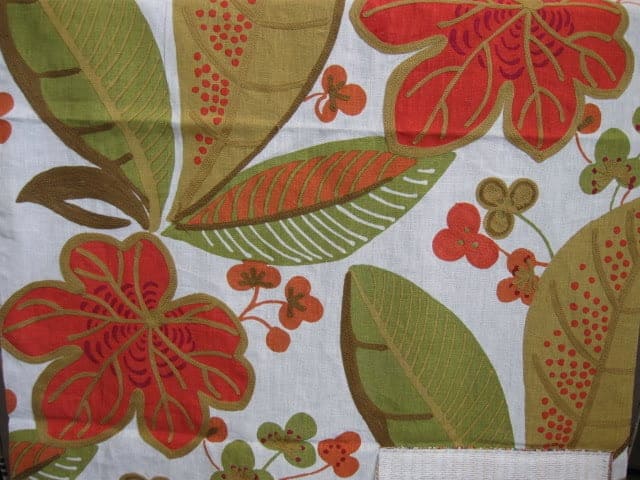 Another fabric that got oohs and aahs. Dramatic scale of leaves and flowers with intricate emroidery details had us dreaming of future projects.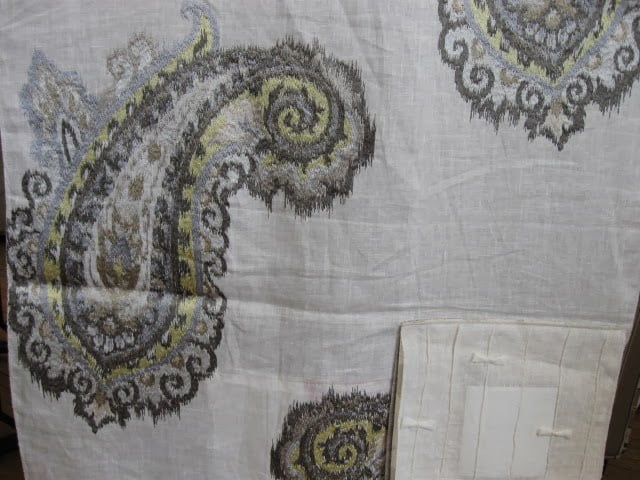 Another dramatically scaled pattern, this paisley in soft blues and greys over sheer linen would make exquisite master bedroom drapes.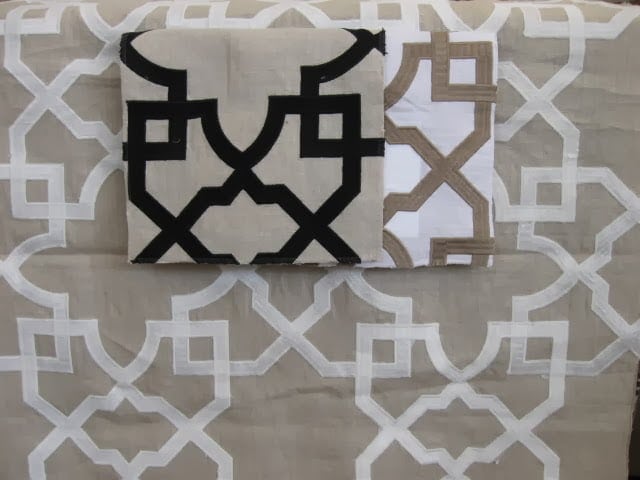 We always like a trellis pattern. What's there not to like, it effortlessly mixes with any other pattern.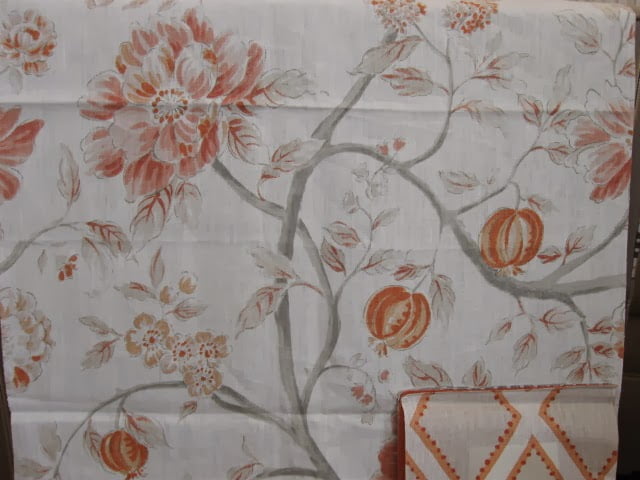 Sarah Richardson's collection is brilliantly designed to intermix with one another. Most patterns in Sarah's collection are available in four colourways of coral, sterling, ocean and celedon. The below photos are all from Sarah's fabrics by Kravet.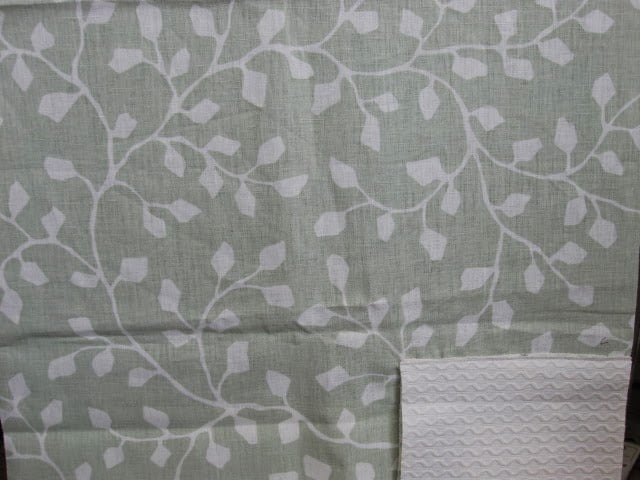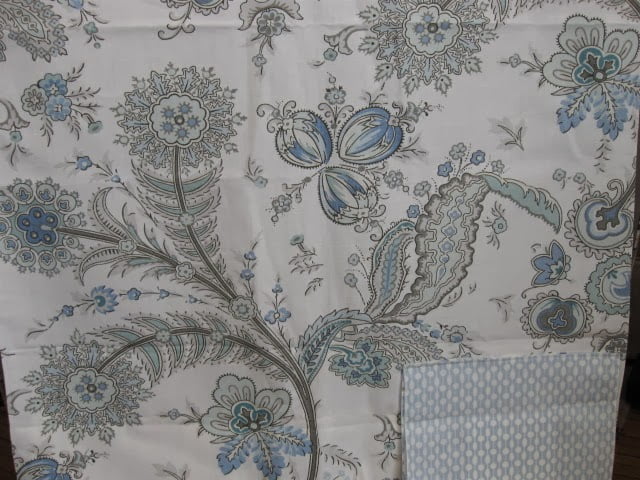 Are you inspired yet? It's time to breathe some spring into our homes, isn't it? Let us know how we can help you update your home for Spring with new drapery, romans, toss pillows, reupholstery or custom bedding. THE SPRING FABRIC SALE is starting soon, on March 18th.