Last Thursday in collaboration with Maison Blanc Spa, Cordon Sue's Cakes, Buckingham Meats, Rossland Optical, J'adore Intimates, Garbo's Boutique and Hanleys Shoes we celebrated the beginning of Holiday Season. Thank you to all who joined us for a fabulous evening of festivities and fashion show.
Rousseau's was all dressed for the holidays, ready to inspire for the festive season. See below a sampling of the decorations. Next week's Blogpost will be all about Christmas decor… Stay tuned for lots of photos and inspirations. If you were not able to come to the Girls Night Out event, stop by the store to get inspired and to top up on Christmas decorations.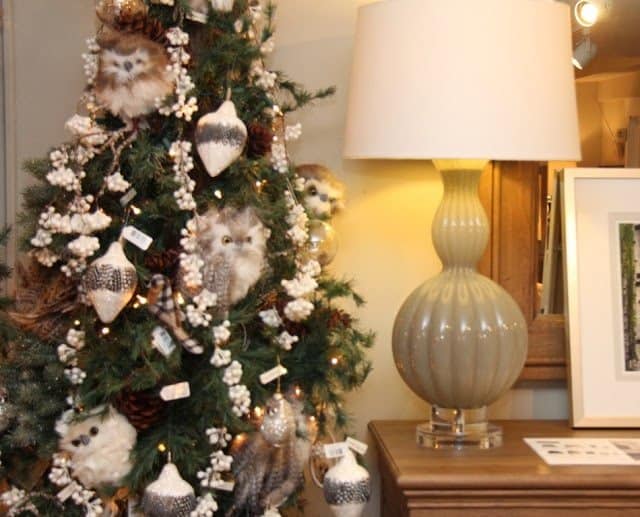 Scroll down to get a glimpse into the fun we had with our guests. Thank you all for coming and cheers to a wonderful Holiday Season!
Thank you to Matthew James for serenading us. Check out Matthew in The Musical Firefighter playing at the Regent Theatre on