This is the most exciting time of the year for us at Rousseau's…the whole year is ahead of us, our heads are buzzing with new ideas, new projects are awaiting and all the interior design related shows happen around this time of the year. This week is the Interior Design Show, which is always a great source for new inspirations and it reinforces the trends that are going to be influential for the year.
Our clients are asking what trends to consider when rethinking a space this year.
Here are the TOP 3 TRENDS that we are excitied about:
Nature walks inside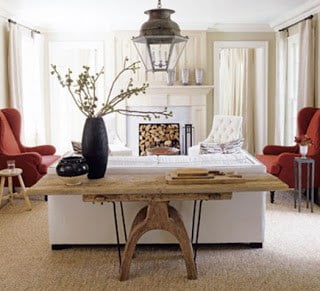 Our respect for nature is stronger than ever and is reflected in the way we decorate. In the past, rustic elements were for cottages only, we are now incorporating them into suburban homes and condos, because they make us feel cozy and comfortable. We are seeing more and more of natural elements come inside in various forms. Live edge tables and salvaged wood tables mix in effortlessly into any space. Adding a few branches to a large urn reinforces the natural feel. The look is complete with a sisal area rug, a few logs or maybe an antler or two hanging on a wall or placed on top of a table.
Scandinavian Simplicity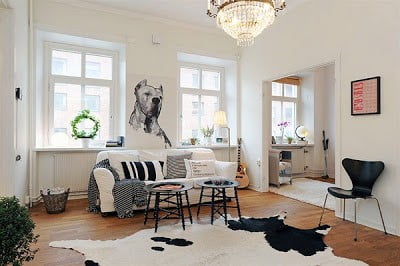 When Scandinavian interiors are mentioned most people think of IKEA. We refer to this style for its simple, well edited look. There is a minimal amount of furniture, all chosen for its purpose and its beauty. Each piece has strong character and makes a statement. White walls make the perfect backdrop for the intentionally chosen furniture gems and the very few accessories. If your preference is to live in a non-distracting, clutter free space, take inspiration from the Scandinavians.
Fearless Mixing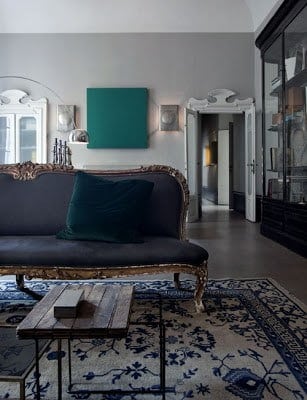 Creating a balanced eclectic space is challenging. Many attempt to do it and it turns out to be a hodge-podge of a space. To achieve this artsy yet extremely personal look, one really needs to study the space, and to have a deep understanding of scale, proportion, balance and harmony, which are the key ingredients for interior design. When sitting in the above pictured room, the background music is an aria of your favourite opera, and the discussion is about culinery experiences and travels around the world. This look is not for everyone but for sure is energizing!