Living well can mean a lot of different things. Your definition may change depending on the day, the week, or the month. Some days it may mean curling up with a book and glass of wine in your favourite chair, others it may mean going for a walk in nature and enjoying a healthy home cooked meal. 
At Rousseau's, we believe that being surrounded by things that bring you joy is a key component of living well, and that's why we have always been committed to helping our clients love the space they live in.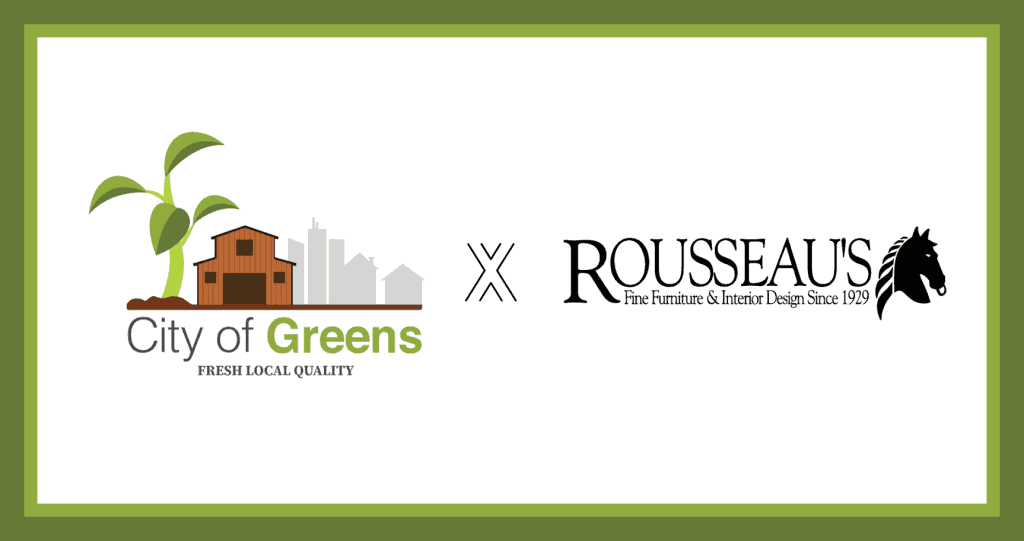 Not only are we thrilled to be back open for in store shopping as of Tuesday June 15th, but we are also excited to announce that we have partnered with local farm City of Greens ! City of Greens is a small scale market garden growing organically and bringing greens to the city so you can eat healthy, feed your family and know your farmer. We wanted to bring our clients an opportunity to have easy access to fresh, locally grown produce and support another amazing small business in Durham Region
Beginning Thursday June 17th, you will be able to pick up your online produce order from us each Thursday from 3-6pm in our west parking lot!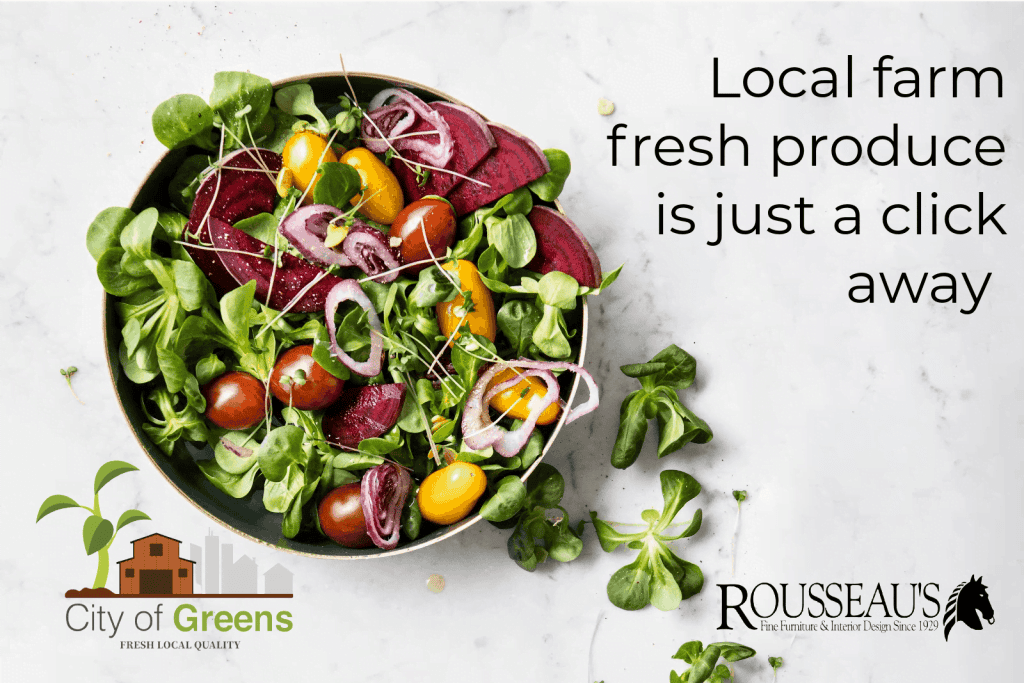 Based in Bowmanville, City of Greens offers a variety of seasonal produce on a weekly rotating basis – from unique salad greens, to root vegetables, cherry tomatoes,  fragrant herbs and many other fresh, mouthwatering, and healthy choices for your summer table.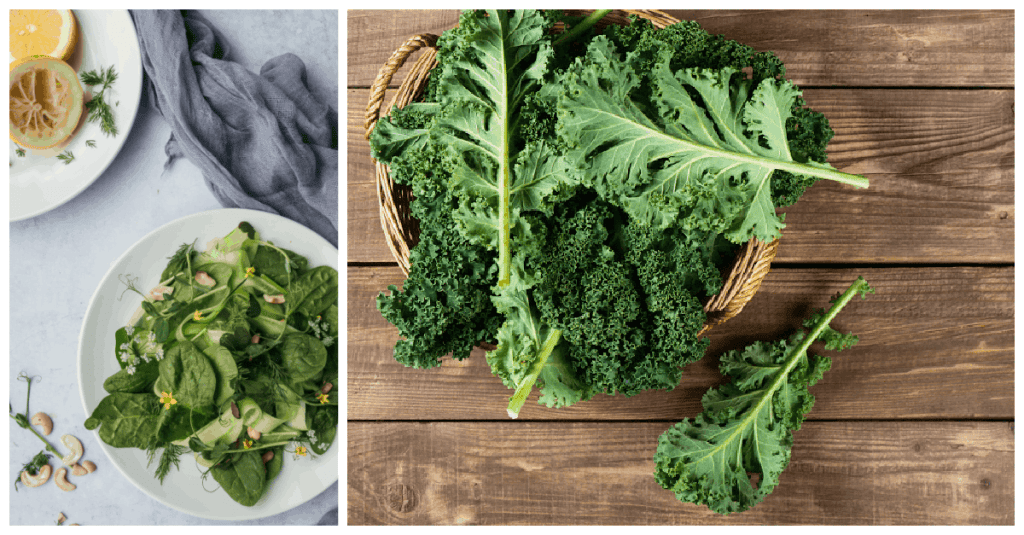 Ordering is SO easy! Just visit the City of Greens site, check out their weekly selection of fresh produce, place your order, and select Rousseau's as your pick up point! Your order will be available to pick up at anytime within the 3 hour pick up window of 3-6pm with your order # or name. Please note, you MUST order online, there will not be product available for purchase without an order.  
Follow them on Instagram @cityofgreens and Facebook for more info!
A reminder of our store hours:
Tuesday 11-5
Wednesday CLOSED
Thursday 11-5
Friday 11-5
Saturday 11-4
Sunday/Monday CLOSED